About Us
PeopleTree Education Society makes education an active and participatory learning. Other than the University curriculum, our study modules will contribute towards students' intellectual, practical and ethical preparation for life in a complex, highly competitive and fast changing world.
Messages From Our Leaders
Mr. Umesh Belgundi
The aim of Education at PeopleTree College is to develop higher competencies in students and inculcate moral values. Ability to seize the opportunity, relentless drive to succeed and tremendous acumen in recognizing the needs of the industry and integrating knowledge with professional inputs are the secrets behind PTeS which have always kept us at the… forefront of Education value creation and a sustainable model of growth and achievement for the past decade. I look forward to welcoming you to join and contribute to our journey towards exploring new frontiers in the fold of education with wisdom. Read more "Mr. Umesh Belgundi"
Message from PU-Principal
Er.Jagadish A. Savadatti
If you want to walk fast, walk alone. But if you want to walk far, walk together , Hence let us all walk together to build strong and patriotic India with "PeopleTree" If you want to walk fast, walk alone. But if you want to walk far, walk together , Hence let us all walk… together to build strong and patriotic India with "PeopleTree" If you want to walk fast, walk alone. But if you want to walk far, walk together , Hence let us all walk together to build strong and patriotic India with "PeopleTree"……. Read more "Er.Jagadish A. Savadatti"
Message from the Chairman
Lt.Col. Sanjay Ahuja (Retd)
"Education means all-round drawing out of the best in a person. It is the most powerful weapon, which can transform the entire lookout. The power of education extends beyond the development of skills we need for economic success. It contributes to Nation/World building and reconciliation. Complete human has to have a well synced body, mind,… and spirit. Only network which ensures this connectivity is "EDUCATION". We @ PTeS, are committed to ensure this Network is up and updated because we believe and we are sure that education is the basis of personality development in all dimensions—moral, mental, and emotional. Read more "Lt.Col. Sanjay Ahuja (Retd)"
Message from Vice Chairman
Mrs. Ashwini B. Belwal
With PTeS, you can hope for a future with all of us right behind you. We build brand YOU to add the dimension of corporate success that you wish to see. Our courses are consistently aligned to market needs and I make it my personal commitment to see that policies and procedures reflect industry standards… in Best Practices. Our corporate governance diktats stay parallel to your interests and the result is for all to see. PTeS wishes to stay ahead of the curve not only in providing exceedingly brilliant hand-picked modules for all courses, but also in ensuring quality placements that our students deserve. A very warm welcome if you've joined us and if not, why wait? Read more "Mrs. Ashwini B. Belwal"
Message from the Secretary
Mr. Biplove Belwal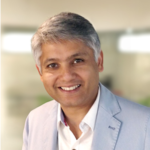 To change the odds of our students' success, PTES will continue to engage with the stakeholders and introduce more innovations that are either tried and tested elsewhere in the world or are very much our own. Through such interventions that go beyond the remit of the University, we will continue to consolidate our programs.
Message from the Founder Director
Mr. Subir Agrawal
Past cannot be changed. What you have is TODAY and what you do with it, is what defines your future. Successful people don't fret over past, but work towards making the future better. At PTES, we believe in providing a platform, which will enable all our students to learn, practice and master the hard and… soft skills, which will form the foundation for their success tomorrow. We understand that each student is at different level of knowledge and skills. It could be due to multitude of reasons. However, we believe that our pedagogy, with its focus on individual development and support, helps students catch up and excel. At PTES we work with students to improve their Aptitude (Hard Skills) and Attitude (Soft skills) to create a winner mindset. Read more "Mr. Subir Agrawal"
Message from the Founder Director
Mr. Santosh M G
We at People Tree Education Society's (PTeS), extend a very warm welcome to you as an aspirant of professional Degree studies. On behalf of Student Affairs & Administration division I as a Dean proud to announce that PTeS is the First College in Belagavi to Launch Education 4.0 for all the programs. The Education 4.0… program is designed to accommodate the Students in today's industries and corporate sectors and provide a holistic education in the field of Management, IT and Commerce. I would like you to know that everyone here is passionate about student engagement and success. Making choices to participate in experiences that interest you, will quickly get you involved in the life of the college and help you start making friends right away and also we provide you with lots of opportunities when it comes to Student Activities and Support Services. The office of the Dean Student Welfare ensures the overall growth of students in a conducive and constructive learning environment; it organizes various curricular activities to make the campus life vibrant and lively. The Student Affairs Division is popular with Clubs and Organization's like: 1. Guidance &Counseling Cell 2. Career and Placement Cell 3. 'Shourya' Sports Club 4. Technical Activities Club 5. Folk Dance & Singing Club 6. Event Management 7. Photography and Media Cell 8. Alumni Affairs Cell 9. NSS Cell The Office of the Dean Students thus provides a frame work within which students can explore the various freedom available to them during their time here. As Dean am proud to say that students have a history of being innovative and taking the leads in areas that positively impact on their lives, this creates a vibrant campus atmosphere. I look forward to meet and convey my good wishes to all those who are aspiring to get admission at PTeS. Read more "Mr. Santosh M G"
Message from the Dean
Mr.Avinash Akki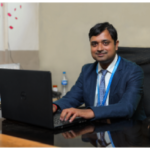 As we step into PTeS, filled with hope and dreams of scaling new heights with the holistic development of individuals to serve the society.The purpose of education is to teach our students to think and develop the capacity to reason out facts. With experienced and dedicated teachers and other learning resources PTeS helps students to… realize their goals in life. The institute is running market oriented professional courses like BBA, BCA, B.Com, Hotel management & event management. At PTeS, students are exposed to globally benchmarked set of teaching pedagogies which impact holistic education through bridge courses imparted during the induction program, guest lectures, brainstorming sessions presentations, case studies, role play, workshops, seminars, research projects, educational excursions and also by participating &organizing in house and intercollegiate competitions. We equip and empower students to realize their dreams effectively and make their mark on the global landscape by unleashing their potential in a balanced manner through competence enhancement and enduring moral values. We focus on 'Education 4.0' as our vision for the future education, which responds to needs of 'Industry 4.0'. Thus aiming at learning through digital technologies, connecting globally, skill based, and continuous learning for all students seeking career opportunities. Ptes is equipped with latest technology in order to face challenges in the real world. PTeS is one stop destination.It is the right place to discover your potential & excel. Be a part of this revolution and our partner in excellence. Read more "Mr.Avinash Akki"
Principal of PeopleTree College
GC Winners at Government 1st Grade BBA College, Raibag 2014-15
GC Winners at GIT MCA College,Belagavi 2016-17
GC Winners at Sridora Caculo College of Commerce & Management Studies,Goa 2015
GC Winners at D.M.S Mandal's College of Business Administration, Belagavi 2014-15
GC Winners at Bhartesh BBA College,Belgavi 2017-18
GC Winners at Bhartesh BCA College,Belgavi 2016-17
GC Winners at KLES BCA College,Belagavi 2014-15
GC Winners at Vijayanagar BBM College, Hospet 2014-15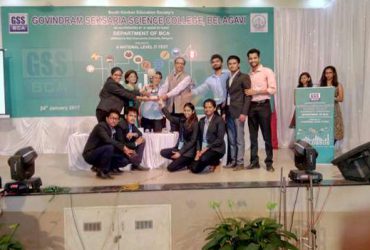 GC Winners at GSS BCA College,Belagavi 2016-17
PTEs is not just an institution but it's more than that. I really feel proud to say that I learned and passed out from this prestigious institution. PTeS IHM always fulfills students' dreams.
(IHM Batch 2019-2020)
An Investment in Knowledge Always Pays the Best Interest