Education 4.0
Industry Aligned Courses
#Education 4.0 #, or the # future of education # as many call it, will change the teaching-learning methodologies to make the students future ready. It is time to witness this change and inculcate it in our lives so that we can move towards a progressive, intellectual, knowledge-driven and future-ready world.
Broadly speaking, Education 4.0 is a school of thought that encourages non-traditional thinking when it comes to imparting education. …
Objective of Education 4.0:
Bridge the gap between Academics & Industry
Digital Campus
Student Journey
Alumni Engagement
Compliance & Accreditation
Flexible Learning
Industry Ready Student
Promote Entrepreneurship
100% Employability
PeopleTree Education Society is the First College in Belagavi to introduce Education 4.0 to offer Industry Aligned Courses. The Course is truly designed and delivered the way industry expects. PeopleTree Education Society has been awarded as the Best Use of Technology in Teaching-Learning awarded by E-India Awards.
Application of technology for even non-technical courses is our differentiator.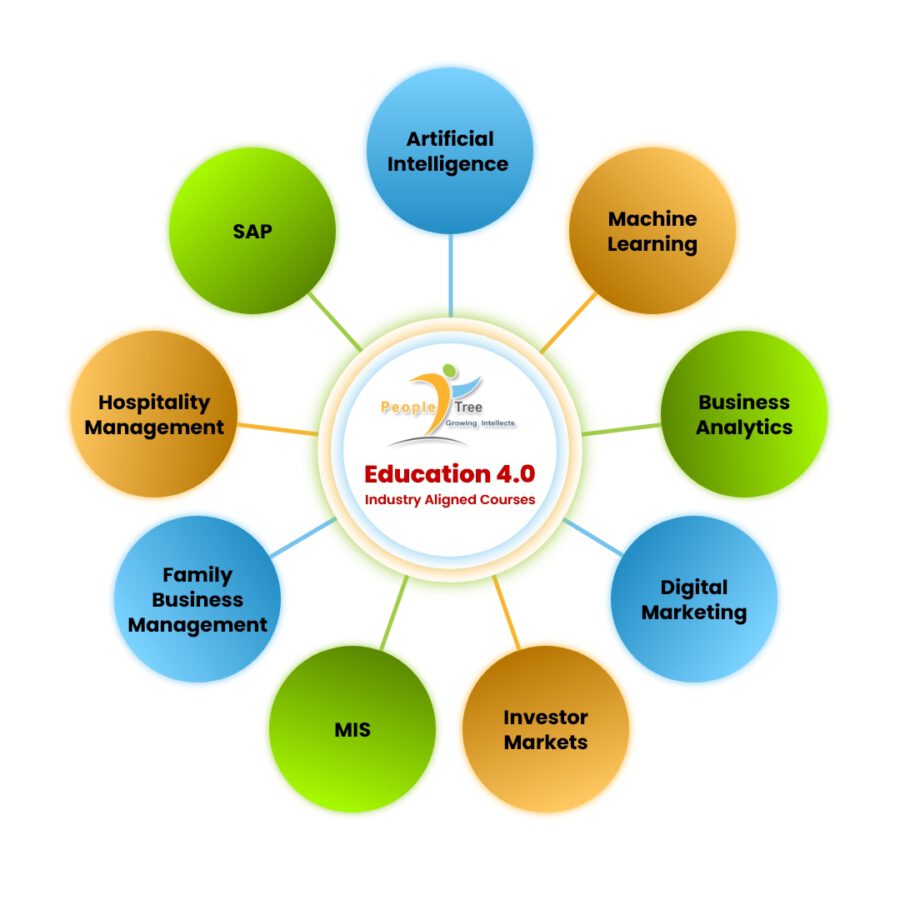 PUC Commerce + Tally ,CA Foundation,Soft-Skill Training.
 BCA + Machine Learning, Data Science, Full Stack Development (Corporate BCA)
 BBA+Business Analytics, Family Business Management, Hospitality Management(Corporate BBA)
 BCom + MS Office,Investor Market,Banking Management (Corporate BCom)
 Institute of Hotel Management + Soft Skills, Personality Development, Industry Etiquette
 Event Management
Bakery Management
Bartending & Mixology